GREEDY GUTS "Songs And Bullets" CD/LP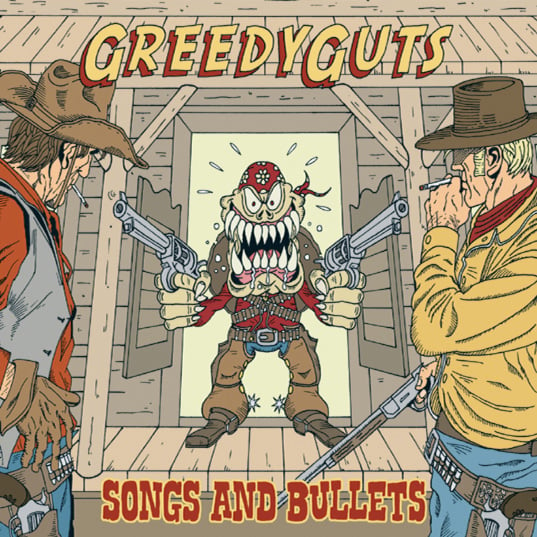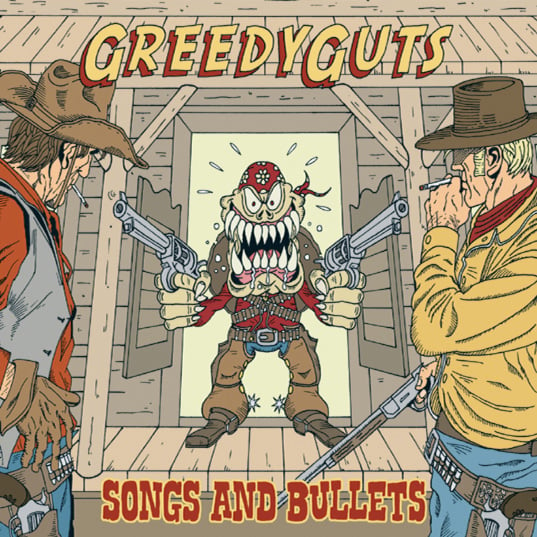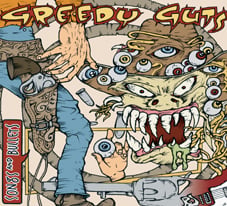 Prix port compris pour la France
Inspirés par des groupes comme les Ramones, Buzzcocks, Dickies, Stupids, Hard-Ons, Meanies, Snuff ou Lagwagon… c'est sûrement le mélange de toutes leurs autres influences musicales, qui donne toute l'originalité à leurs morceaux : Hank Williams, Bill Monroe, Buddy Holly, Johnny Kid & The Pirates, Beach Boys, Fantastic Baggys, AC/DC, Motörhead, Nine Pound Hammer, Fluf, Foo Fighters, Weezer, Helmet, Napalm Death… et tant d'autres encore !!! Après plus de 300 concerts en Europe, cinq albums et des plateaux avec les BUZZCOCKS, HARD-ONS, SNUFF, SATANIC SURFERS, DWARVES, NEW BOMB TURKS, LUNACHICKS, YOUTH BRIGADE, LES THUGS, BURNING HEADS, MILLENCOLIN … les GREEDY GUTS ont su s'imposer comme l'une des références du punk-rock et de la scène indépendante française.
Dernier album en date des mighty Greedy Guts (2008). Le meilleur. Sans contestation possible.
Tracklisting
1/Calling Her Name
2/Surf Angel
3/Last Wave
4/No Better Place
5/Deaddrunktruckerdriver
6/Mystery Girl
7/Always On The Sun
8/Out Of Sight
9/Awnsome Rick
10/Dark Rider
11/It's Up To You
12/World Of Speed
13/Gone In A Flash
Disponible en vinyle (pochette de Ray Ahn des Hard-Ons) et en CD (pochette par Jé, guitariste du groupe).
WORLD : 14,00 € including shipping