LES THUGS "Come On, People!" LP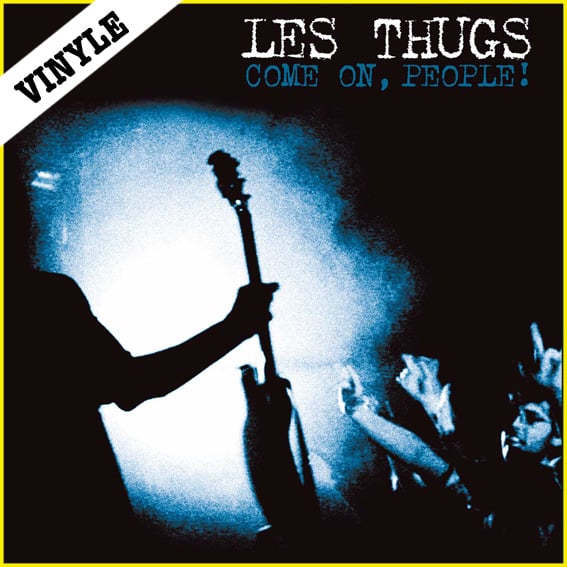 Prix port compris pour la France
Face A :
Intro
As Happy As Possible
I Need You
Dead Dreams
Femme Fatale
Waiting
Face B :
Biking
Square Of Light
Dirty White Race
Birds Of Ill Omen
I Love You So
Cet album live a été enregistré lors du concert du 10.06.2008 que le groupe a donné à Bordeaux lors du No Reform Tour.
La version CD de ce concert est disponible dans le coffret DVD/CD paru chez Crash Disques (distribution PIAS) sous le nom de "Come On People".
English
This live album has been recorded in Bordeaux the 6th june of 2008 during the No Reform Tour.
The CD version of this show is available in the CD/DVD boxset "Come On People" released by Crash Disques.
WORLD : 18,00 € including shipping