LES THUGS "Strike" LP (reissue 2017)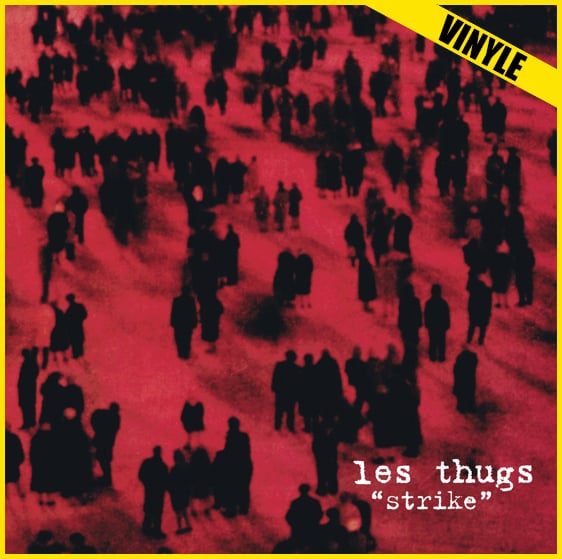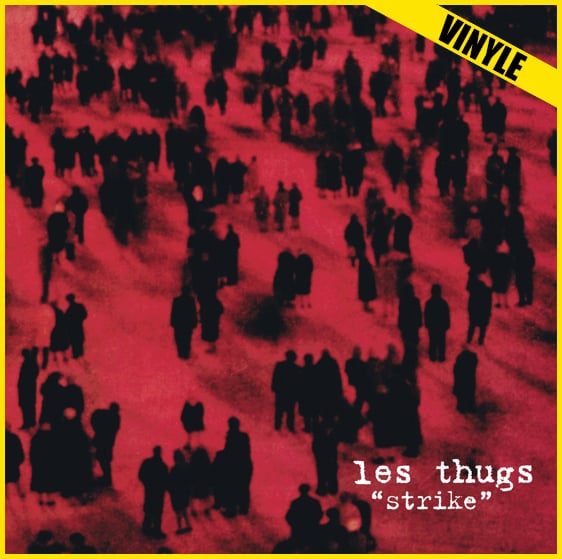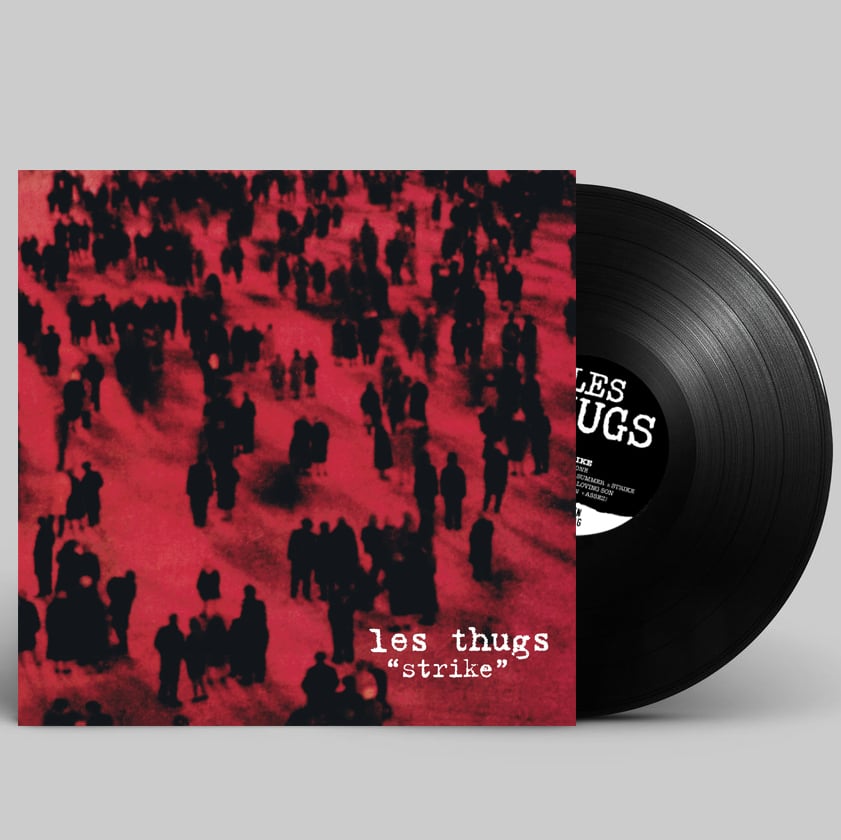 Prix port compris pour la France
Réédition 2017 de l'album vinyle "Strike", initialement sorti en 1996 sur Roadrunner. Vinyle noir.
STRIKE :
A1- Allez Les Filles ! 01'33
A2- Summer 02'46
A3- Strike 05'47
A4- Poison Head 03'22
A5- Loving Son 02'34
A6- Bella Canzon 01'37
B1- Assez ! 02'04
B2- Waiting 06'31
B3- Stories 03'48
B4- New Day 04'40
B5- The Letter 04'13
B6- So Heavy 03'13
"Strike" a été enregistré par Steve ALBINI au studio Black Box à Noyant-la-Gravoyère en Juin 1995.
« Sans maquillage ni muselière, les Thugs naviguent du noisy-punk le plus abrupt (Poison heart ou The Letter) à des havres de paix en demi-teintes (Loving Son ou Waiting) avec un naturel de vainqueurs. Si le fond accepte de nouvelles donnes, plus mûres, plus ouvertes, la forme par contre se love sur ses accents les plus crus. » — Jean-Luc Manet, Les Inrockuptibles, 1995.
Plus d'infos sur Strike :
https://nineteensomething.fr/2014/10/05/les-thugs-strike/
WORLD : 18,00 € including shipping