DEITY GUNS "Proto Larsen" LP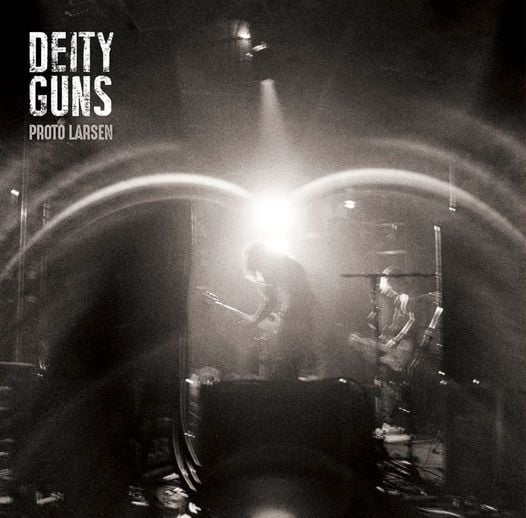 Prix port compris pour la France
Label : Larsen Recordz, 2020.
This album was recorded and mixed in 1990 at Larsen "proto studio," at the time located in a well hidden vaulted and humid cellar in the middle of the Biollay area in Chambéry (Fr).
A Soundcraft 200B console, a Tascam 4-track 1/4-inch tape recorder and a handful of basic microphones, the conditions were just right to release a demo, in order for Deity Guns to prepare for the future LP.
Only Deity Guns' visceral desire to play, their determination, the confidence they had in their newly formed band, allowed the release of such a surge of guitars, such a stunning rhythm, and such a perfect fusion of the drums and the bass, everything pulsating in an almost telluric way.
This here album is the result of all this: eight tracks, eight long-range sound missiles! At the time those sessions with Deity Guns definitely changed my vision of what a band could do in the studio. That's what you'll discover when you listen to this « 4 track demo », a magical moment rescued from a dusty forgotten tape. (Djan)
Tracklisting :
A1 Circles
A2 Railway Pleasure Trip
A3 Simple Dare
A4 Bloody Eyes
B1 43 Stairs
B2 Kurious... Here Today
B3 Pushes Kingdom
B4 North Face
WORLD : 21,00 € including shipping